Want to Win a Vitamix® or Other Great Prizes? Follow Our Trivia Contest on Facebook!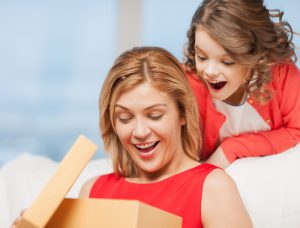 On Friday, October 3rd, the Aesthetic Surgery Centre will begin a trivia contest on Facebook for the chance to win great prizes! We will be posting a trivia question every Friday until December 19th, when we will post our final trivia question. Entering the contest is simple – become a fan of our Facebook page, if you haven't already, and watch for the trivia questions every Friday. To enter the contest, simply complete our user-friendly contest registration form. Anyone can enter – those who participate in our trivia game are eligible to win weekly prizes, and can also increase their chances of winning one of our big monthly prize giveaways!
Submit your answers to our trivia questions in the comments section of the Facebook post before the following Monday at 9:00 a.m. – the answers to the questions will be revealed shortly thereafter, between 9:00 a.m. and noon. Our trivia questions can be a fun way for our Facebook fans to learn a bit more about plastic surgery procedures and current trends in cosmetic enhancement. We will also be debunking some plastic surgery myths, so stay tuned!
Each month, we will select one lucky winner to receive a great prize such as a Fitbit®, Harry & David® fresh fruit delivery, or our grand prize – a Vitamix®! These prizes have all been inspired by our own efforts to create healthier habits – Dr. Jon Paul Trevisani and our staff have all been working to improve our health and wellness and through efforts such as eating healthier, juicing to cleanse the body of toxins, incorporating raw fruits and vegetables into our diet, increasing water intake, reducing soda consumption, practicing yoga, joining a gym, portion control at mealtimes, and sharing healthy recipes with each other.
We hope this contest will help you learn, have fun, and be healthy – good luck!