Happy Birthday – Dr. Jon Paul Trevisani and Practice Manager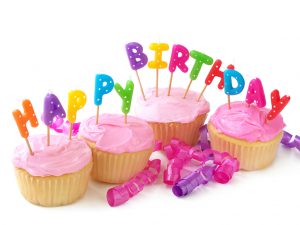 Today, May 31st marks a very special day at The Aesthetic Surgery Centre. We celebrate the birthdays of Dr. Jon Paul Trevisani and our Practice Manager – Marianne!

Wishing you both the best for the years to come.
May your days be filled with sunshine.
And may your nights be filled with comforting dreams and wishes to come.
Wishing you both health and happiness in life.
(Dr. Jon) May your pantry be filled with endless supply of peanut butter
As a trained classical pianist, Dr. Jon Paul Trevisani has developed his artistic side over the course of his lifetime, and that makes him a better plastic surgeon. Put simply, he says, "It spills over into the artistry of making people look better." During the past 15 years, Dr. Jon has honed his practice to select specialties. "I'm not a jack-of-all-trades, master of none. I do a few procedures and I do a lot of these procedures, so people can have a great deal of confidence in me."
He is equally forthright if a patient is not a good candidate, whether because of health considerations or unrealistic expectations. Becoming a doctor was a natural choice for Dr. Jon, who comes from a family of physicians and medical professionals. His staff includes a Board Certified Anesthesiologist plus many long-term, highly trained and knowledgeable employees – adding to patients' comfort and confidence.
Dr. Jon Paul Trevisani earned his medical degree with Alpha Omega Alpha (AOA) distinction at the University of Nebraska Medical School in Omaha, Nebraska. He then completed five years of general surgery residency training at the University of Kansas Medical Center and a 2 year residency in plastic surgery at the University of Rochester, Strong Memorial Hospital in Rochester, New York. Dr. Jon Paul Trevisani is certified by the American Board of Plastic Surgery, a Fellow of the American College of Surgeons, and a member of the American Society for Aesthetic Plastic Surgery, the American Society of Plastic Surgeons, Florida Society of Plastic Surgery and the Florida Medical Association. He has also received numerous awards for his work in plastic surgery including the Patients' Choice Award, America's Top Physicians in Plastic Surgery, Doctor's of Distinction selection for Orlando Magazine, and voted the best in his field in the Orlando Sentinel two years in a row.
For more information on Dr. Jon Paul Trevisani, please call our office today at (407) 901- 4934 to schedule your complimentary consultation or complete our contact form online. The Aesthetic Surgery Centre is located at 413 Lake Howell Road Maitland, FL 32751, and can be found online at jptrev.com or our Facebook Page. You may also visit our exclusive website dedicated to only breast surgery at usabreast.com.
On behalf of the entire team at The Aesthetic Surgery Centre, we wish you both a very happy birthday!