A New Friendly Face at The Aesthetic Surgery Centre!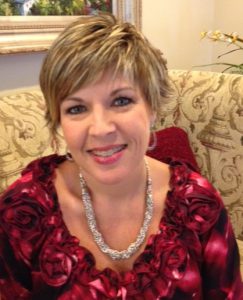 It is with great pleasure that the entire Aesthetic Surgery Centre welcomes our new Registered Nurse, Lisa Guiley. Lisa has joined us full-time and we are very delighted to have her on our team. Her role is critical in fulfilling the mission of our practice. Not only does Lisa have the experience in Plastic Surgery but she also brings the latest advancements in Cardiology working alongside with Cardiovascular Surgeons in high-volume Cardiac Centers across Orlando.
Lisa is extremely patient, caring and compassionate person. She adapts well to changes and has excellent people skills. Her communication skills are impeccable and she takes her work very seriously. Lisa is guided by a strong sense of being a team player and applies her own personal standards with whom she works with.
We have no reservations that she will exceed all of your expectations and we are quite confident that Lisa will contribute to the overall success of this organization and provide excellent patient care. So, lets join us in welcoming Ms. Lisa Guiley to the Aesthetic Surgery Centre!