How to Choose the Right Plastic Surgeon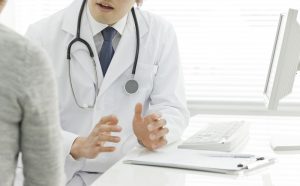 When considering plastic surgery, finding the surgeon who you are most comfortable with is important. You want to feel confident in his or her skill, as well. Before moving forward with any cosmetic surgery, I always recommend for patients to conduct thorough research. Talk to friends and family members who have had a positive experience with a surgeon, and look online for doctors in your area (or beyond, if you're willing and able to travel). Once you've selected a few surgeons, look into each physician's education, experience, and professional background. Review before and after photos, read through patient reviews and testimonials, and don't forget to check the doctor's board certification. Plastic surgeons should always be certified by the American Board of Plastic Surgery.
Schedule a consultation with each of the surgeons you are considering and make sure to prepare plenty of questions to ask. Find out if the surgeon follows through with continuing education and the re-certification process. Ask about the facilities being used. Does the surgeon have their own surgical suite? If so, is it accredited? Does the physician have privileges at nearby hospitals?
Finding the right doctor for your plastic surgery procedure is incredibly important and will make all the difference for your end results. To learn more about what to consider when selecting a plastic surgeon, or to schedule a consultation with me, please contact my office today.
Check back to our blog soon for a follow-up post from Dr. Jon Paul Trevisani, where he discusses the importance of board certification.