Choosing Your Plastic Surgeon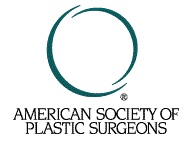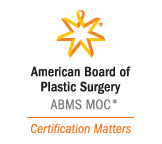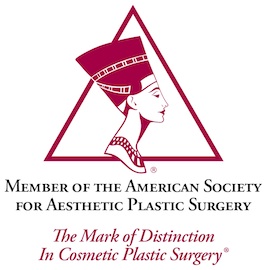 Last Friday we posted a question on Facebook to name one factor you consider when choosing your plastic surgeon. We received great feedback!
When considering plastic surgery, finding the surgeon who you are most comfortable with is important. You want to feel confident in his or her skill, as well. Before moving forward with any cosmetic surgery, we always recommend for patients to conduct thorough research. Talk to friends and family members who have had a positive experience with a surgeon, and look online for doctors in your area (or beyond, if you're willing and able to travel). Once you've selected a few surgeons, look into each physician's education, experience, and professional background. Review before and after photos, read through patient reviews and testimonials, and don't forget to check the doctor's board certification. Plastic surgeons should always be certified by the American Board of Plastic Surgery.
Schedule a consultation with each of the surgeons you are considering and make sure to prepare plenty of questions to ask. Find out if the surgeon follows through with continuing education and the re-certification process. Ask about the facilities being used. Does the surgeon have their own surgical suite? If so, is it accredited? Does the physician have privileges at nearby hospitals?
Finding the right doctor for your plastic surgery procedure is incredibly important and will make all the difference for your end results. Listed below you will find a checklist of talking points that can be used as a guideline during your consultation.
• Is your surgeon Board-Certified?
A doctor's board certification is the best indicator of his or her training in a particular medical or surgical specialty. Look for certification by the American Board of Plastic Surgery (ABPS), the only Board recognized by the American Board of Medical Specialties (ABMS) to certify doctors in the specialty of plastic surgery.
• Is your doctor an ASAPS (American Society for Aesthetic Plastic Surgery) member?
ASAPS membership ensures that a doctor not only is ABPS-certified but also has significant experience in cosmetic surgery. ASAPS membership is by invitation only.
• Is your doctor's surgical facility accredited?
Cosmetic surgery can safely be performed in a hospital, a surgicenter or an office-based surgical facility: Current published data show that accredited office-based facilities have a safety record comparable to that of hospital ambulatory surgery settings. However, the majority of office-based surgical facilities are not accredited. Another advantage of selecting an ASAPS member is that all ASAPS surgeons operate in accredited, state-licensed-certified facilities.
• Does your doctor have hospital privileges?
Before granting operating privileges, hospital review committees evaluate a surgeon's training and competency for specific procedures. Wherever the surgery will be performed, be sure that the surgeon has operating privileges in an accredited hospital.
• Did you have a thorough consultation?
The consultation is an important opportunity for questions to be asked and answered. It should include a candid discussion of risks as well as benefits of the surgery. A thorough consultation also involves a review of medical history and meeting with the surgeon performing the procedure.
• Did you have a good rapport with your doctor?
Even the most experienced surgeon is not the "right" surgeon for every patient. Any successful relationship depends on good communication. Patient satisfaction is enhanced when surgeons and patient candidly discuss goals, agree on realistic expectations, and plan the course of the surgical journey together.
• Does your doctor have experience with the procedure you are considering?
Experienced aesthetic plastic surgeons generally perform a wide range of cosmetic surgeries on a regular basis. Patients should ask about the surgeon's experience with the particular procedure being considered. If considering a "new" technique or technology, patients should inquire whether results substantiating safety and effectiveness have been published in a peer-reviewed journal.
• What is your doctor's policy on follow-up visits?
Good surgical care does not end with surgery. Patients should inquire about follow-up visits.
• How much will your procedure cost?
Fees may vary considerably depending on geographic region, surgeon experience and individual patient factors. Not all patients can be treated with the same technique, and the complexity and length of surgery affect cost.
Dr. Jon Paul Trevisani is a Phi Betta Kappa graduate from the University of Nebraska – Lincoln and an Alpha Omega Alpha (AOA) graduate of the University of Nebraska Medical School in Omaha. He completed a 5-year general surgery residency at the University of Kansas Medical Center and a 2-year residency in plastic surgery at the University of Rochester, Strong Memorial Hospital in Rochester, New York. Dr. Jon Paul Trevisani is board-certified by the American Board of Plastic Surgery, a Fellow of the American College of Surgeons, and a member of the American Society of Plastic Surgeons, the American Society for Aesthetic Plastic Surgery, and several other professional organizations. He has also received numerous awards for his work in plastic surgery including the Patients' Choice Award, America's Top Physicians in Plastic Surgery, and a Doctor's of Distinction selection for Orlando Magazine, in addition to being voted the best in his field in the Orlando Sentinel two years in a row.
Located at 413 Lake Howell Road in Maitland, FL, Dr. Jon Paul Trevisani's practice, the Aesthetic Surgery Centre, can be reached at (407) 901-4934. He can also be contacted online via the websites jptrev.com or usabreast.com, or by visiting his page on Facebook.
* Information made available from The American Society for Aesthetic Plastic Surgery, Inc.
Submitted by: Roshani J. Patel