Which Implant Placement Provides the Most Natural Appearance?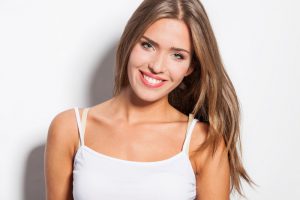 The decision to undergo breast augmentation entails many smaller choices in regard to implant type, incision location, and implant placement. Since all of these factors can influence your final results, discussing your cosmetic goals with your plastic surgeon is essential for making informed decisions to achieve your desired outcome. The majority of our patients at The Aesthetic Surgery Centre desire an aesthetic that both look and feel natural, complementing their body's size and shape.
Implant placement can play a key role in attaining this goal of a natural appearance. There are two main placement options for breast implants: subglandular and submuscular. A submuscular placement (below both the breast tissue and pectoral muscle) will often achieve the most realistic looking results, as this placement can conceal implant rippling or provide more coverage for the implant for patients with thinner skin or minimal breast tissue. However, for extremely athletic patients who exercise their pectoral muscles frequently, a subglandular placement (below the breast tissue only) may provide the best results.
Due to the variety of factors that can impact the appearance of an implant – including thickness of the skin around the breasts, volume of existing breast tissue, the shape of your breasts, and your unique anatomy – a one-on-one consultation with a plastic surgeon who will carefully listen to your breast surgery goals is essential for attaining an outcome that looks both natural and beautiful.
To learn more about your breast surgery options, or schedule a consultation with Dr. Jon Paul Trevisani, please contact our office today.