Can I Afford Tummy Tuck Surgery?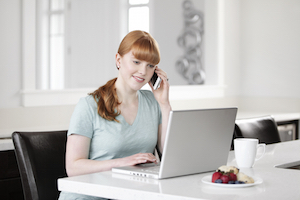 If you've had children, lost a significant amount of weight, or noticed developing skin laxity around your abdomen, you may be considering tummy tuck surgery, also called abdominoplasty, to help restore a more youthful figure. One of the first questions you may have when researching this procedure likely will be about the cost. While every patient's needs and treatment plan will be unique, our experienced plastic surgeon, Dr. Jon Paul Trevisani, can help to outline the general expenses of this popular surgery to assist you with determining if tummy tuck surgery can be brought into your budget.
To fully understand the costs associated with tummy tuck surgery, it's important to note that in many cases this procedure will include several techniques, including muscle tightening, excess skin removal, liposuction, and potentially various other body contouring methods. During the initial consultation, Dr. Jon Paul Trevisani will detail which approaches will be appropriate for you, as well as offer a detailed breakdown of the operation fees.
On average, tummy tuck surgery can cost between $3,000 and $12,000 or more, with the national average hovering around $5,200. This fee typically includes anesthesia, the hospital stay, medical tests, prescriptions for medications, post-surgery clothing, and the surgeon's fee. Experience is very important, and you should always choose a board-certified plastic surgeon with whom you feel comfortable talking. While the price of an operation can be a determining factor for many, you should value experience, quality, and comfort over price to help ensure the highest level of safety and the best possible results.
For more information about tummy tuck surgery, or to schedule a consultation with Dr. Jon Paul Trevisani, please contact us today.